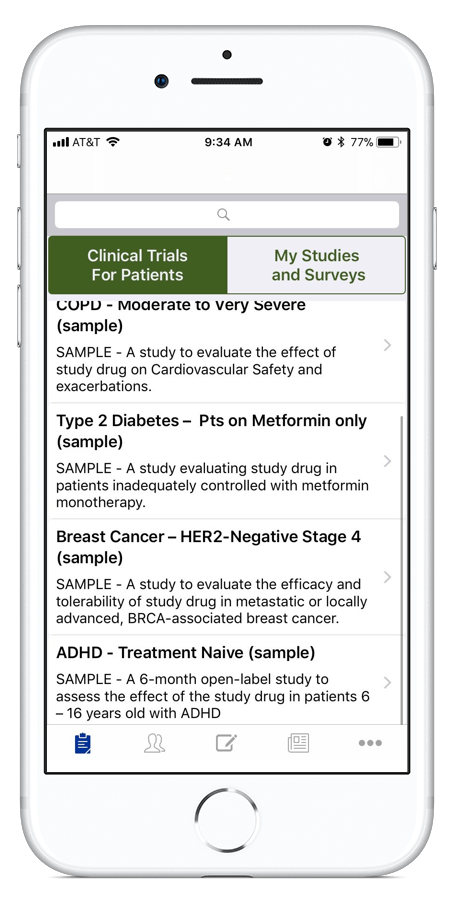 HCP StudiesTM Mobile Platform

HCP StudiesTM is a mobile app that is part of Altura's Study Engagement PlatformTM. It is for healthcare providers (HCPs) of all types. A web version is also available for desk top, laptop or workstation users. Whether making patients aware of clinical studies or contributing to studies, Altura makes finding and participating in studies easy.
Designed by and for HCPs – easy to use and intuitive navigation.
Enables HCPs (e.g. Doctors, PAs/NPs, Nurses, Pharmacists, Optometrists, Dentists, Psychologists, Allied Health Professionals) to easily find studies for their patients.
Enables HCPs to communicate with & easily transfer patients to leading study sites.
Allows HCPs to be aware of patient study status and contact site during study as needed.
Customizable to allow HCPs and their health centers to easily create their own observational studies or surveys.
HIPAA compatible.
Keeps HCPs abreast of the latest FDA approvals of new interventions as well as the latest studies in the press.
HCPs can download & register today at no cost