"Studies are important, if it doesn't help me now it will help others later. Let me know what other programs are right for me."
– Depression Patient
"I like being asked about my COPD and that I have help when I need it most."
– COPD Patient
"I know I need a colonoscopy so thanks for reminding me of the importance and walking me through next steps."
– Colorectal Cancer Screening Patient
Supporting People's Health Journey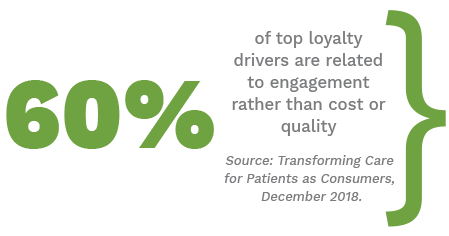 In today's value-based healthcare environment, one of the easiest ways to improve patient satisfaction and health outcomes is to offer additional health resources, programs and study opportunities to your patients.
Altura's flexible services and technology have been developed with feedback from health system leaders and healthcare providers (HCPs). Altura deploys a continuous learning and improvement model that includes feedback from patients and all healthcare stakeholders. All services include our Results Connect™ reporting and metric platform.
Flexible Technology and Services

PATIENT CONNECT™
Virtual Patient Engagement
& Communication
Patient-centric communication
Supports P4P & Star measures
Engages high/cost & high/need to support cost reduction
Highly trained in-house team
Outbound & inbound calls
Multi-lingual team (e.g. Spanish)
Triage to care team as required

HCP STUDIES™
Mobile Platform for Health Experience Surveys
Available for HCPs & patients
Disease experience & satisfaction surveys
Bulk send feature for large numbers
Flags sent to care team same day
Ability to send surveys on-demand
Surveys can include phone numbers & website links to direct care

Project Management
Customized Support for Teams & Projects
Project mapping & planning
Survey development
Custom metrics & reports
Ensuring progress & results
Saves teams time & increases patient feedback
Quick adjustments to react to team & project needs
Bringing it All Together
We work with health plans, medical groups and employers to engage patients and bolster their
own community health ecosystems with these services.